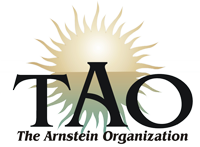 Home | Event Mgmt | Artist Mgmt | Live Production | Lectures | Contact | Resume
The responsibility to deliver an "event to remember," has been put in your hands. The stakes are high. Everyone is watching. There is no room for error. Who can you trust?
The Arnstein Organization. The Event Experts.
The First Rule of Business. The most successful leaders in any endeavor surround themselves with the best people they can find. Our job is to make you look good by insuring that your enterprise runs flawlessly.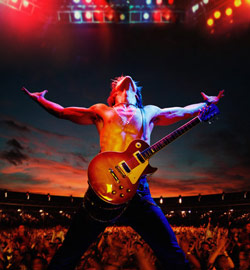 Our elite alliance of professionals has delivered exceptional results for the most prestigious clientele in the world. From Corporate Boardroom presentations to International Stadium Tours, from executive seminars to career artist management, TAO delivers excellence.

TAO is your star-making vehicle. Our experts have worked with first time presenters and experienced event veterans who expect the best. TAO's strategic planning experts map the path to your dreams. Now our team of top Professionals is available to serve you. We will transform your vision into a reality. Amaze your targeted audience. Enhance your professional reputation. Be the star of your creation.

Each day is a Special Event to those invested in it. UCLA Extension is "the acknowledged Gold Standard in Entertainment Education." When UCLA recognized that the Special Event business is a multi-billion dollar International industry that was being conducted without the benefit of professional instruction, they went after an elite firm. Known for their artistry, integrity and experience on all sides of the equation in creating successful events TAO was chosen to fill the bill. From elaborate one-night affairs to exclusive weeklong corporate symposiums, from exclusive fundraisers to multi-national mega tours, from intimate one on one consultation to life long career management, TAO makes our clients look good and happy to have done business with us.